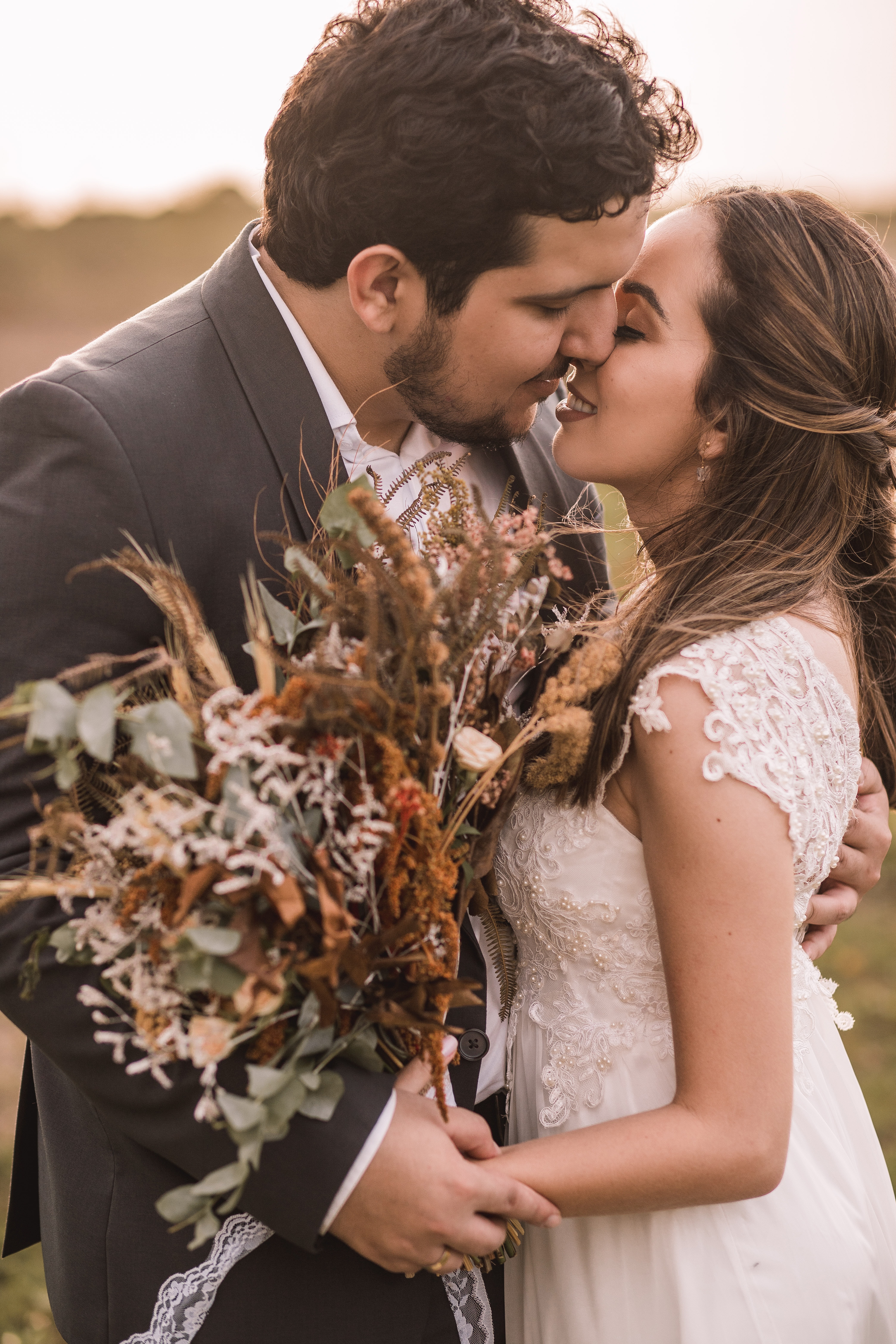 You're engaged. You've celebrated. You're ready to start planning.
But where on earth do you start?
YES planning a wedding can be stressful but don't worry,
I have simplified the WHOLE planning process for you and created an entire toolkit to help you plan and organise your own wedding.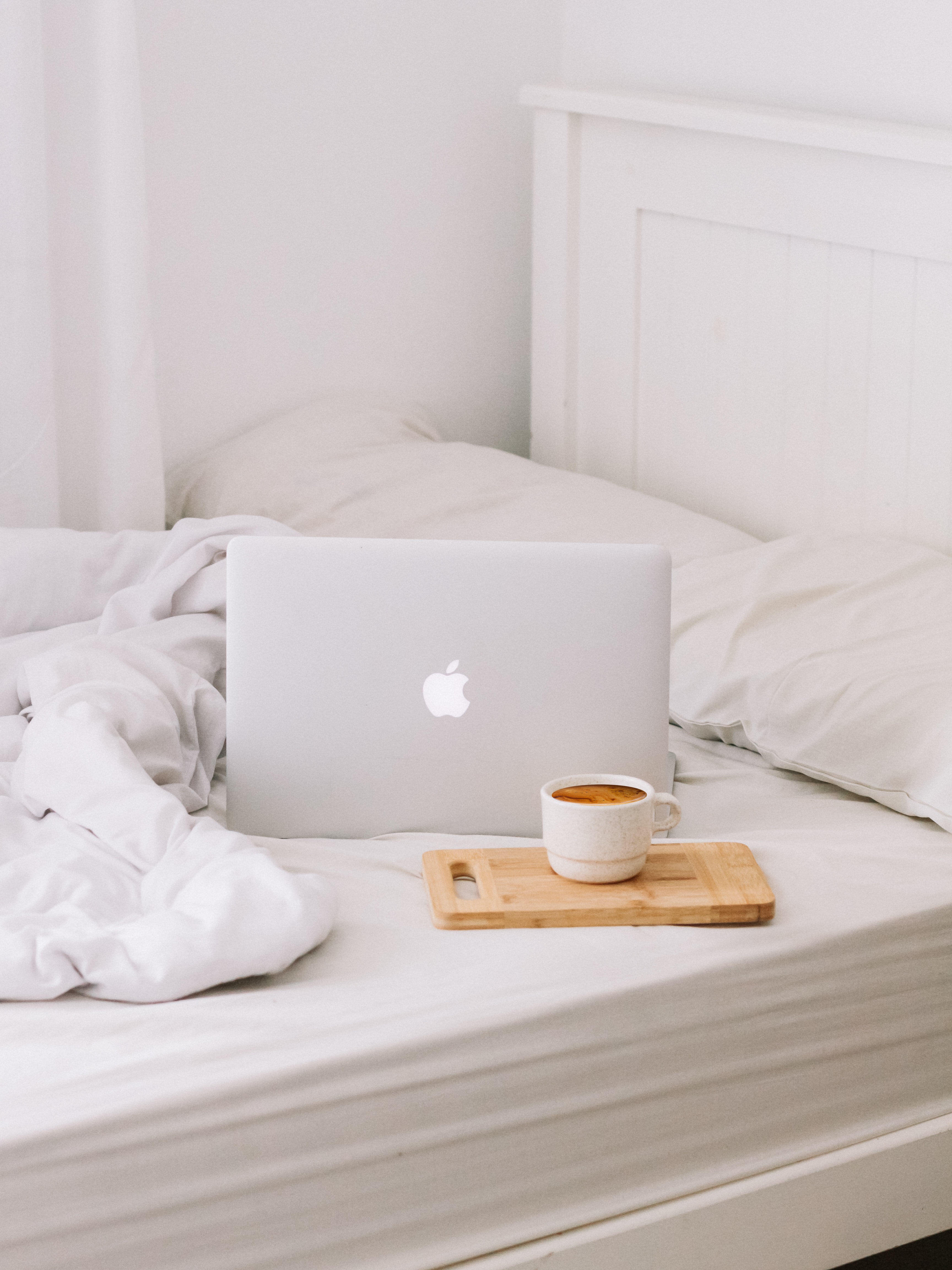 Recently engaged or in the early stages of planning your wedding?
Hoping to do your own planning and want to keep your costs down?
Pretty sure you know what you'd like but need some guidance on how to choose the best vendors and where you can save some money?
If you answered YES to any of these then this is for you.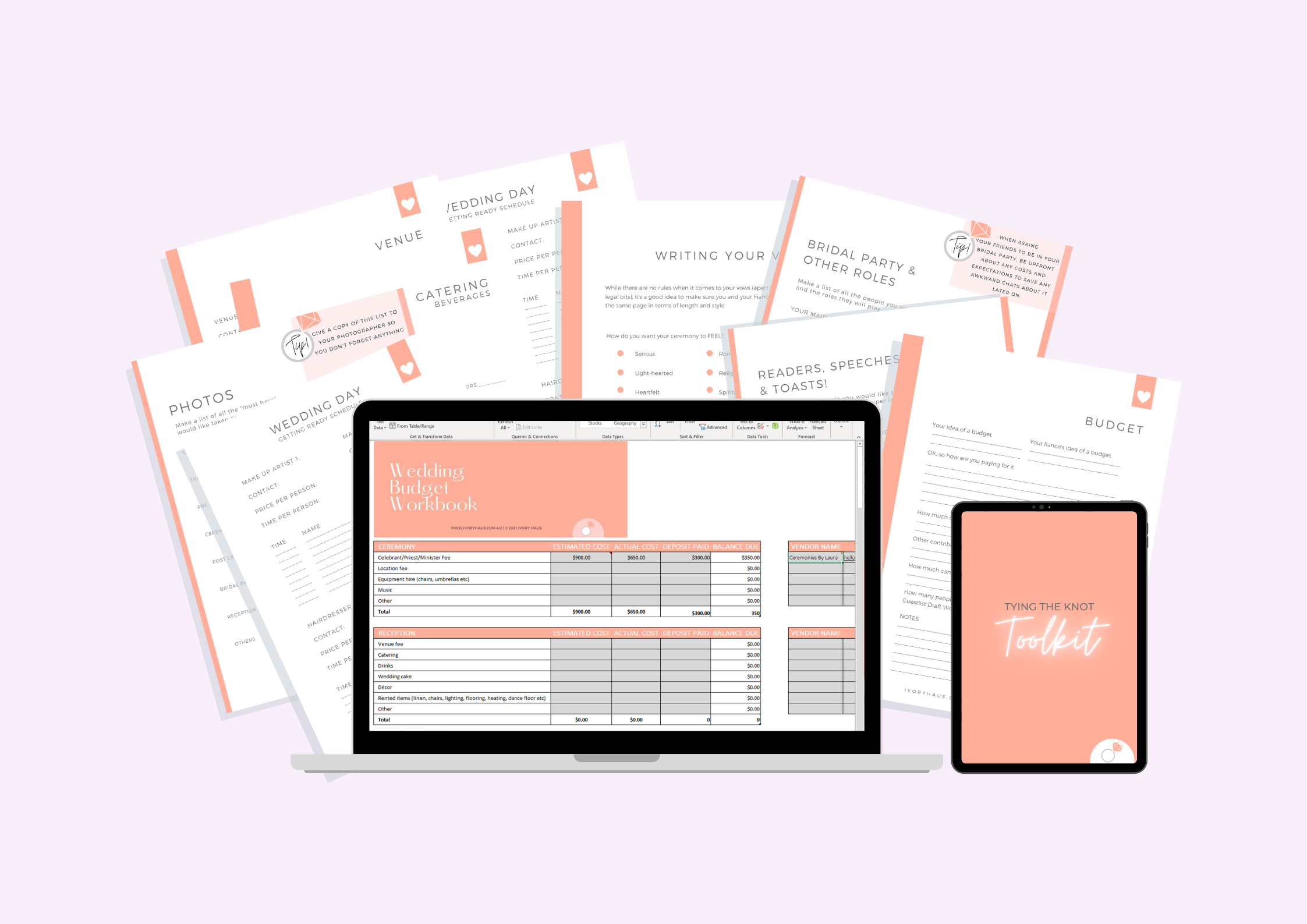 In the Tying The Knot Toolkit , I walk (and talk) you through every aspect of planning your wedding from start to finish and give you access to very handy and super easy to use tools and templates.
It is a do-at-your-own-pace and in your own time program that will help save you time, money and stress so that you can just enjoy this special time of being engaged.
Bite-sized planning
There are so many aspects to planning your wedding; setting a budget, choosing the right venue, finding reliable vendors, choosing the right catering options, figuring out who does the toasts and when... it's a lot!
The Tying The Knot Toolkit breaks down each aspect of wedding planning into easy to digest sections, giving you valuable tips, tools and templates as you go.
What's included?
Budget Workbook & Vendor Tool (Excel and PDF)

Venue Comparison Workbook (Excel)

Wedding Guestlist Workbook (Excel and PDF)

Budgeting Worksheets (PDF)

Guestlist draft (PDF)

Venue Research Worksheets (PDF)

Music Worksheet (PDF)

"Must Have" Photos Worksheet (PDF)

Bridal Party Worksheets (PDF)

Readers, Speeches & Toasts Worksheet (PDF)

Sizing chart (PDF)

Writing your Vows Worksheet (PDF)

On the day schedule (PDF)

Getting Ready Schedule (PDF)

How to change your surname guide (PDF)
All this and SO much more but I don't want to give it all away!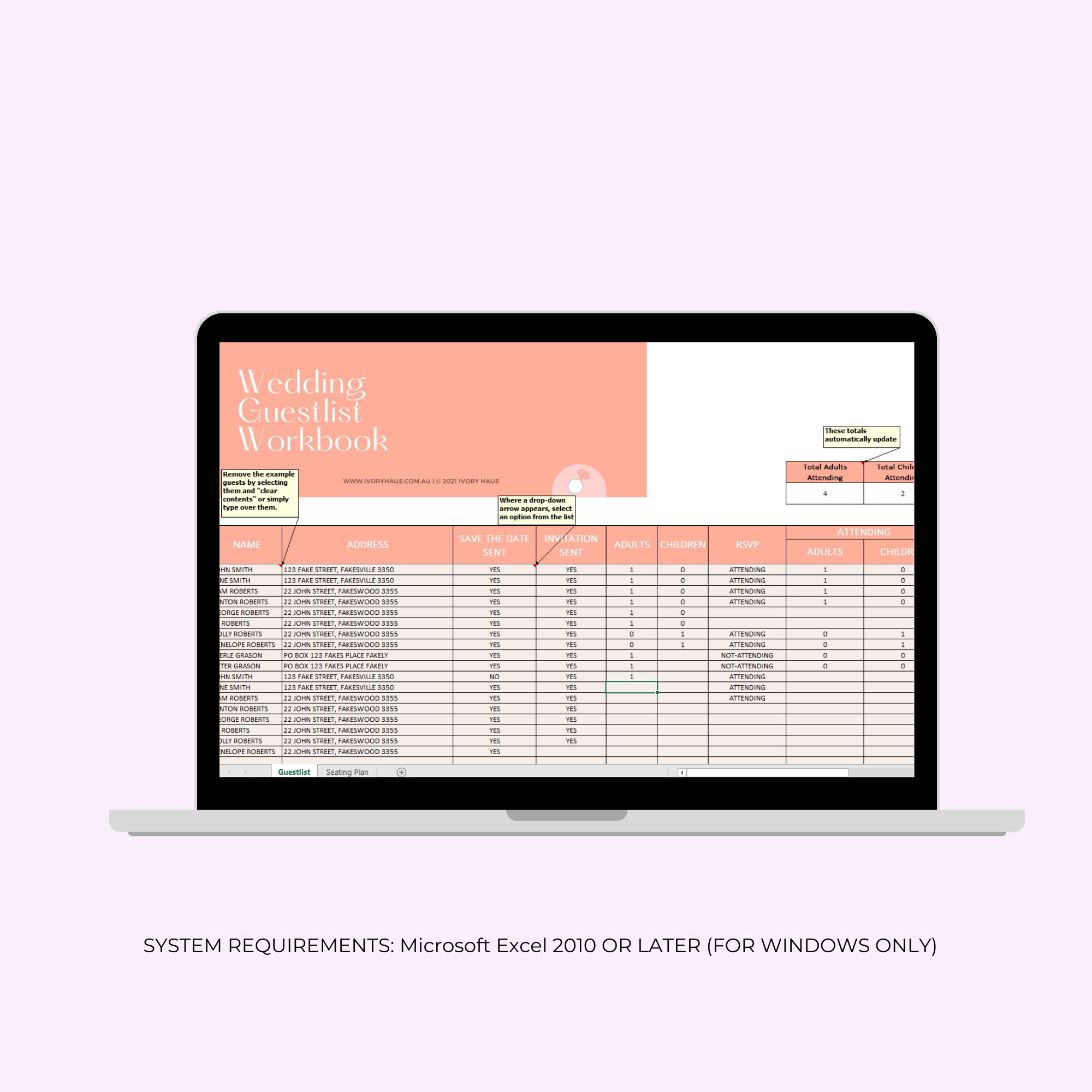 Excel spreadsheets are simple and super easy to use.
Includes instructions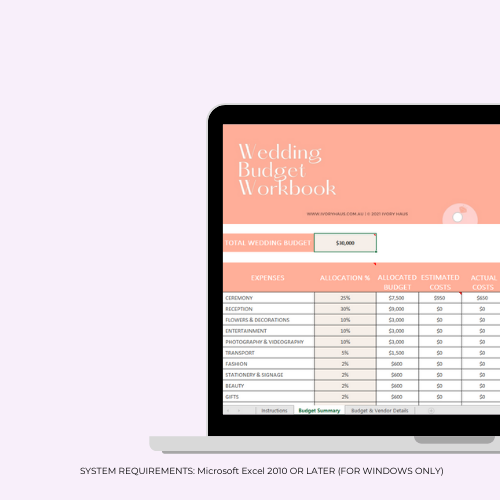 Just add your own details and voila!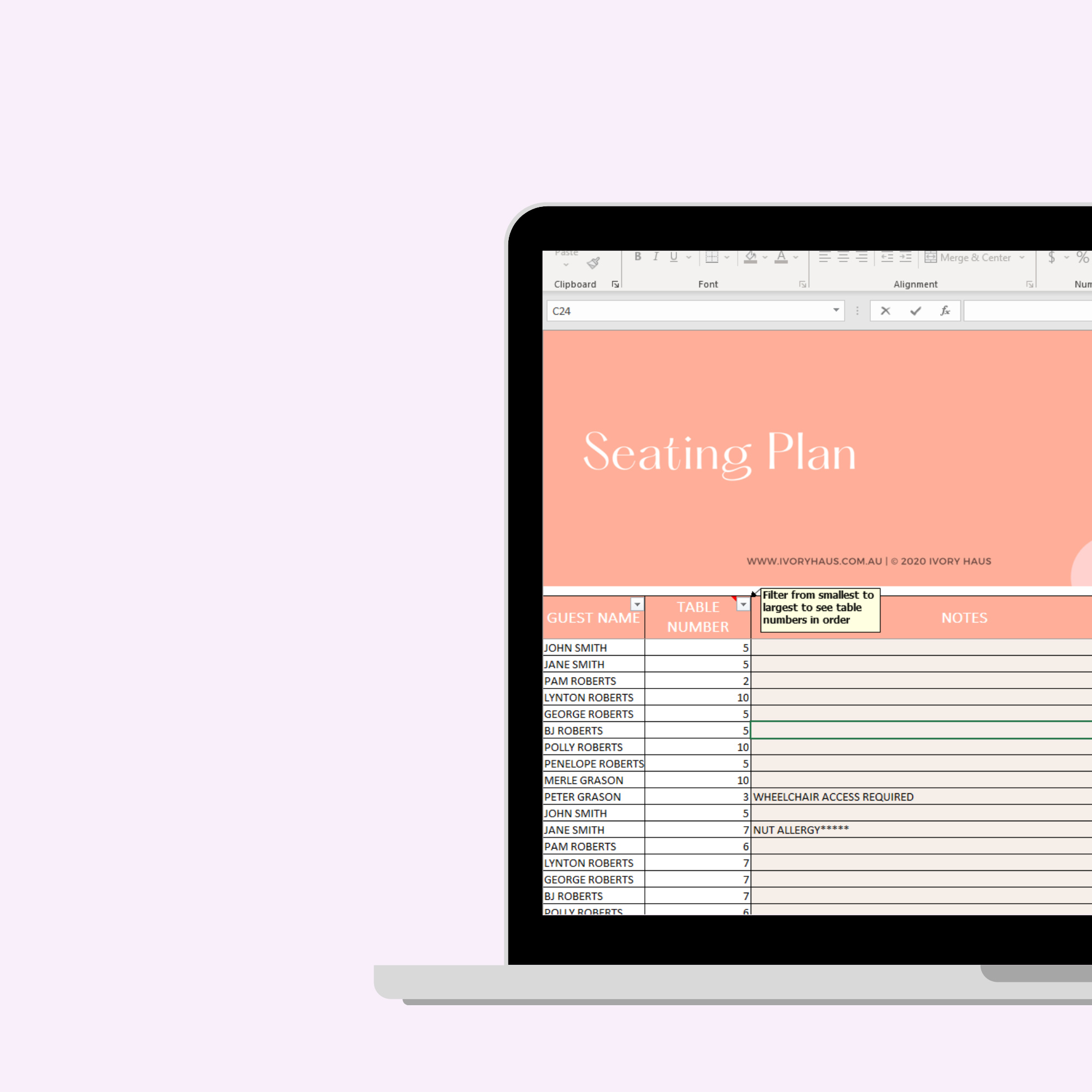 Stay on track with your budget, payments and guestlist.
What do I need to get started?
Access to a computer (preferred) or tablet
Microsoft Excel (Google Sheet versions are available upon request)
FREE Canva account
Access to a printer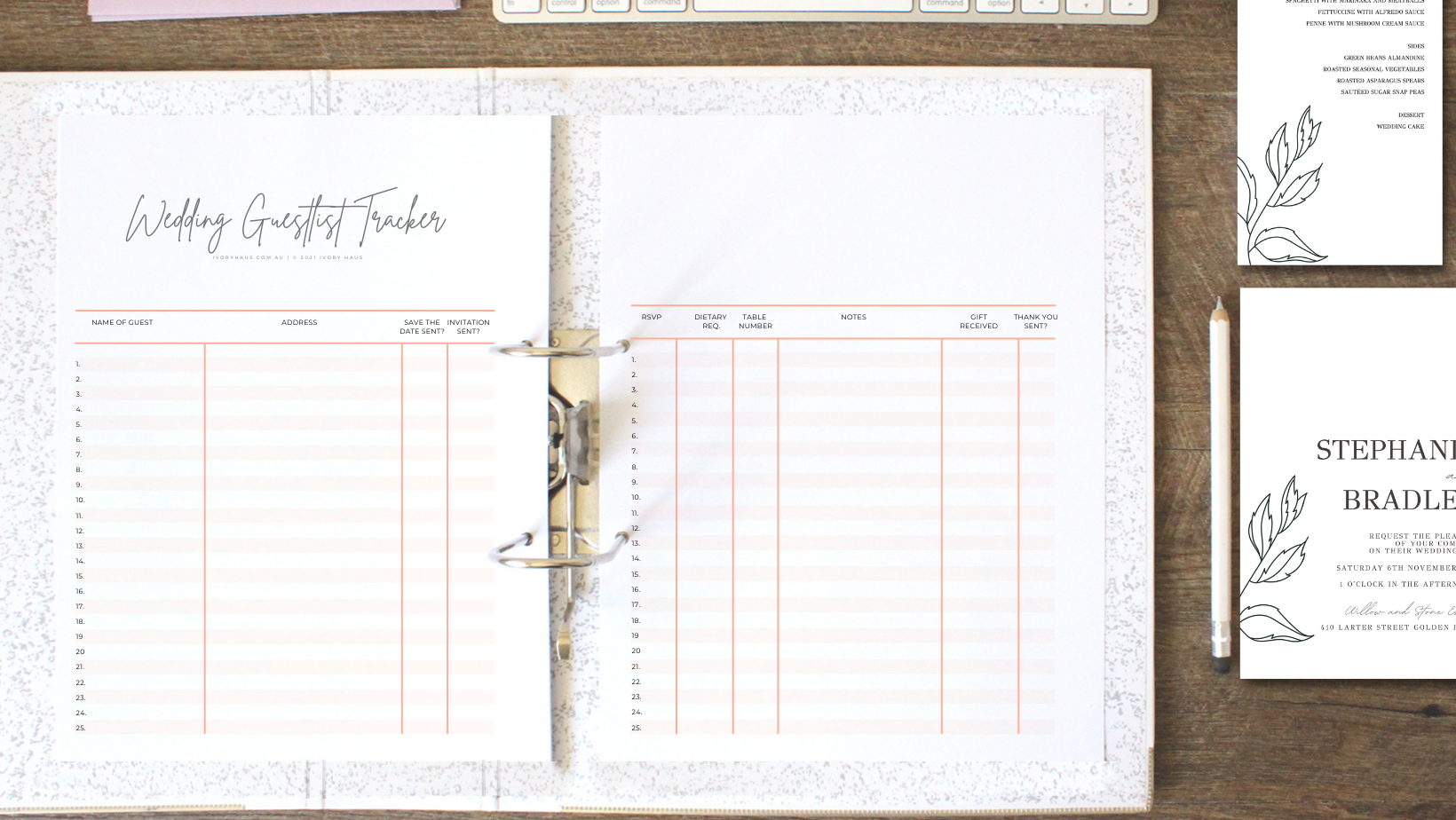 Included in the toolkit is a full printable PDF wedding planner (including customisable front cover).
You can print the pages you need and keep them in a neat little folder along with all of your vendor quotes and receipts!
(folder not included)
Tying The Knot Toolkit Content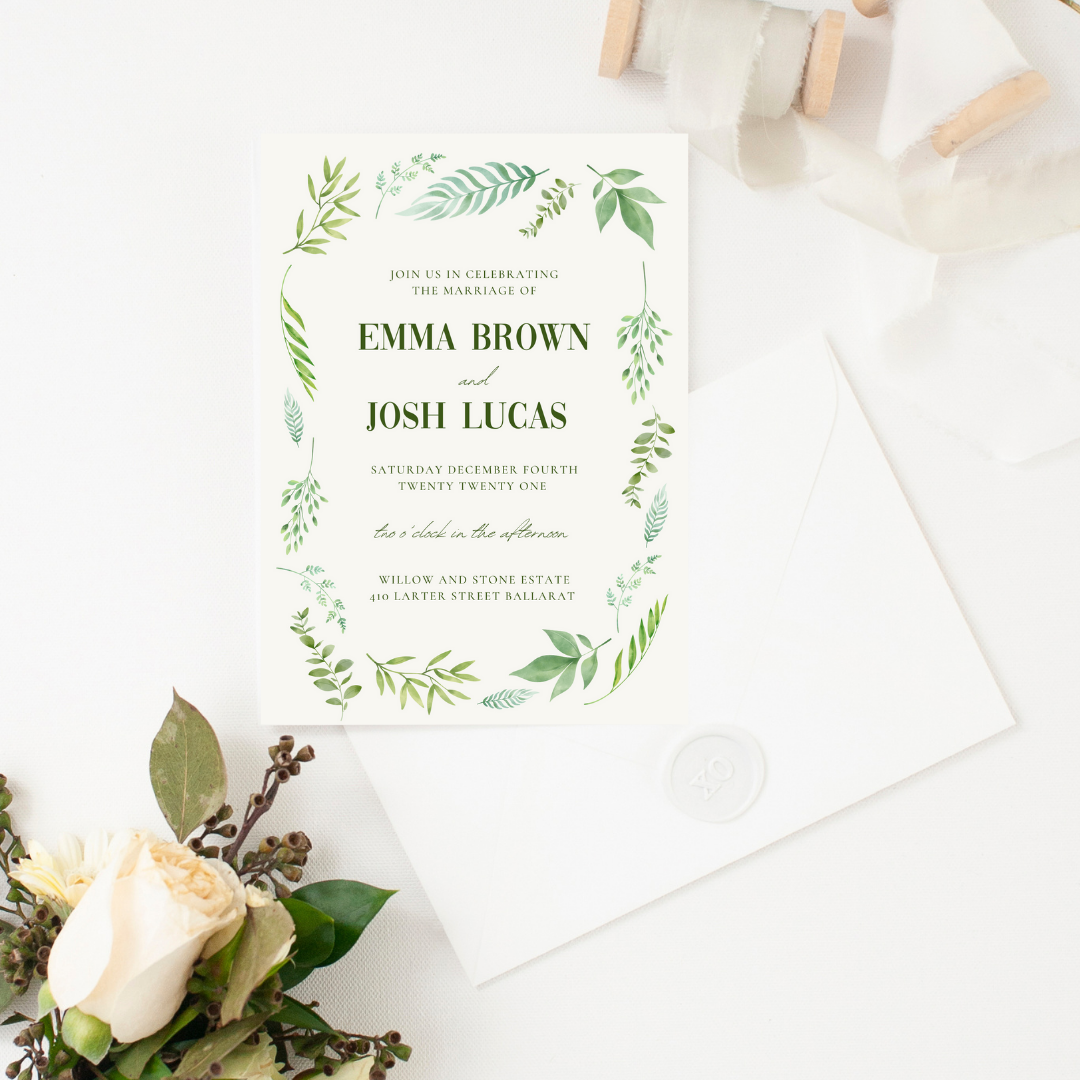 Save The Date cards
Invitation sets
Menu
Bridal party timeline cards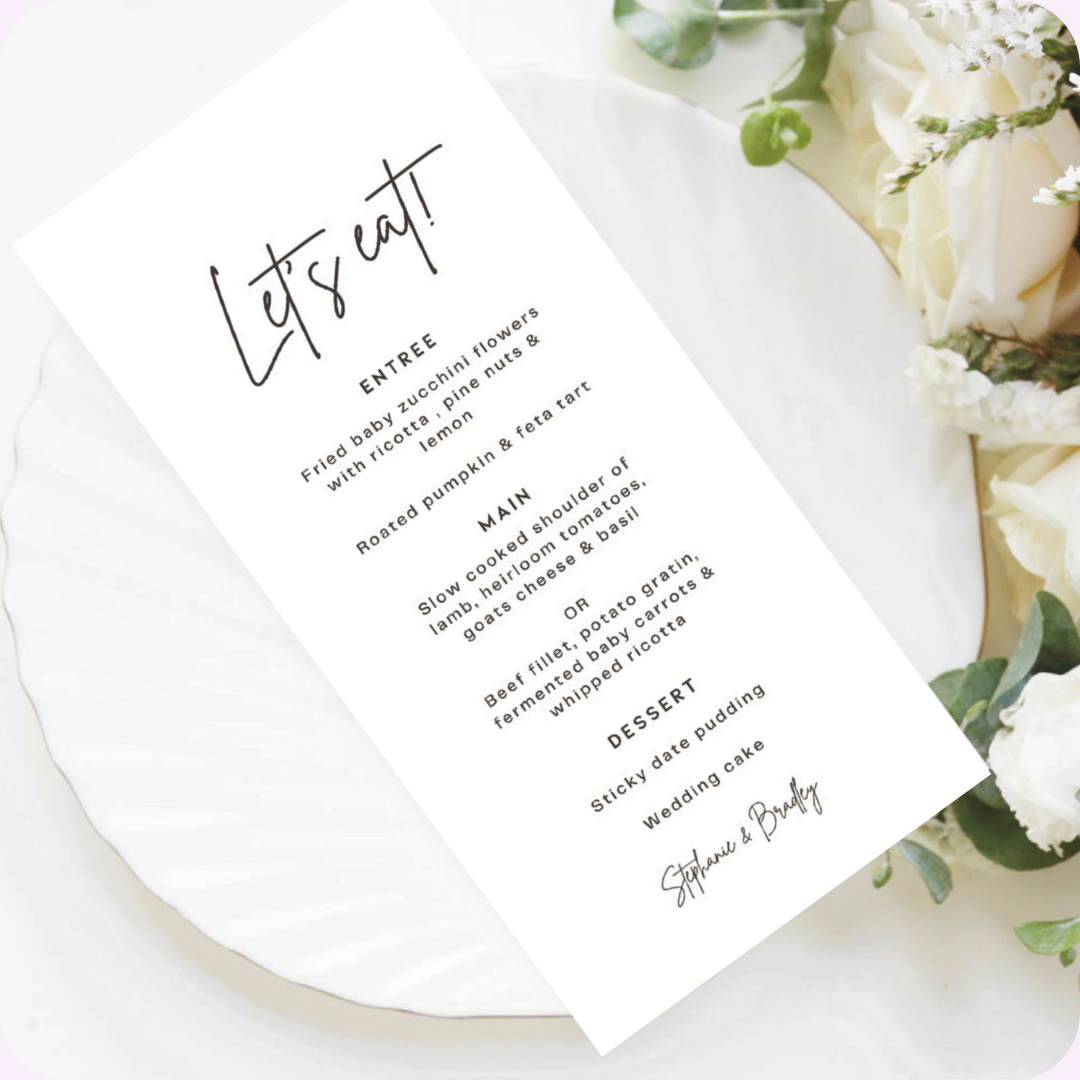 Make them your own using a FREE Canva account.
Simply edit, save and print!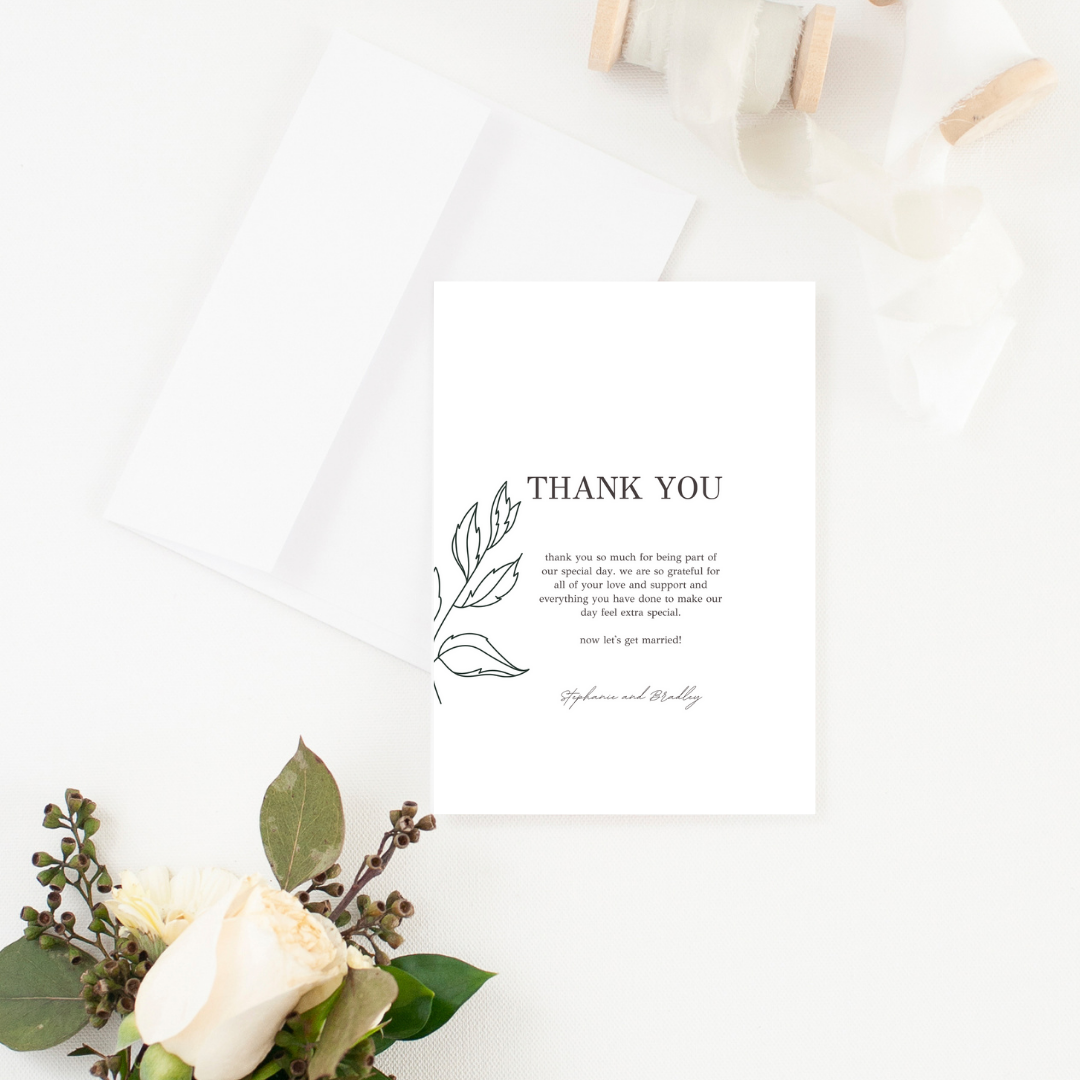 Include a note on gifts, children, recommend accommodation or any other details you'd like to include.